Moving Boxes and Packaging Supplies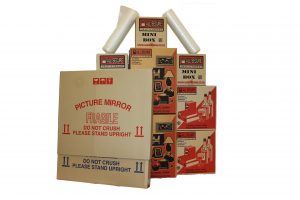 If you are looking for packaging supplies such as boxes, packing, tape and bubble wrap we have a great supply of items for you.
We have specialist packing boxes, designed for wine, specialist wardrobe boxes and more. You can have your packaging order delivered to you for a small cost or you can collect them from the store closest to you.
If you have questions about what you might need, click on 'Make an Enquiry' where we can answer any questions you may have.
Great Service
I just got a call from your Lower Hutt office letting me know they will be delivered this afternoon. The lady I spoke to was lovely (and hilarious) - so I just wanted to feedback on that and the great service which has certainly exceeded my expectations.

Thanks again,
Brenda
2016-06-09T21:59:40+12:00
I just got a call from your Lower Hutt office letting me know they will be delivered this afternoon. The lady I spoke to was lovely (and hilarious) - so I just wanted to feedback on that and the great service which has certainly exceeded my expectations. Thanks again, Brenda
https://wesellboxes.co.nz/testimonials/great-service/
All is Perfect
Order received - all is perfect, I just wanted to say a big thank you for such quick processing and delivery. I'm used to online stuff taking a few days to get to me so I'm thrilled with this!

Enjoy the long weekend,
Janet
2017-06-02T11:43:43+12:00
Order received - all is perfect, I just wanted to say a big thank you for such quick processing and delivery. I'm used to online stuff taking a few days to get to me so I'm thrilled with this! Enjoy the long weekend, Janet
https://wesellboxes.co.nz/testimonials/all-is-perfect/
Great Customer Service
Thank you, the boxes arrived on Friday so beautifully packaged. Great customer service.

Cheers

Gaby
2017-04-03T10:51:23+12:00
Thank you, the boxes arrived on Friday so beautifully packaged. Great customer service. Cheers Gaby
https://wesellboxes.co.nz/testimonials/great-customer-service/